「なにこれ~こんな本もあったんだ」ってデコロールの本の次に見つけた本。かわいいね!!お弁当のアレンジーだけではなく、メインディシュー、デザートなどのステップバイステップレシピー、
全部38種類も入ってるだそう
。ハウスパーティ、誕生日会で使えそうね!♪ どうしようかな~
Unanother uncommon book at the local bookstore, published in 2009. It contains not only bento arrangements, but also actual recipes of appetisers, omurice, pasta and desserts, 38 types in all and featuring Pokémon from the Diamond and Pearl series.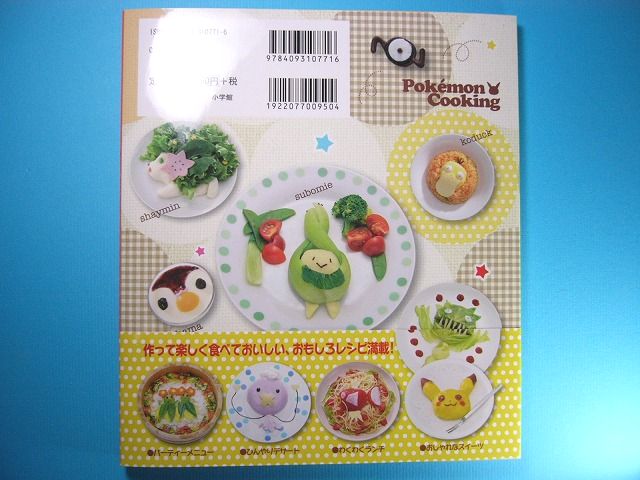 Learn to make Pikachu castella cake with Unknown cookies (mini oreo cookies + chocolate), Pokéball and Piplup (fruit and yogurt flavoured) jellies, Shaymin and Budew salads, Psyduck chicken/ketchup rice, Magikarp pasta and so many more delicious and cute things!!
All are simple to make but of course it takes a lot of time to arrange everything into a Pokémon. It's that extra effort and love that makes a regular meal so much tastier!! ♥♥
I'll end with my rendition of Pikachu-spread-over-two-servings-of-Omurice (chicken/ketchup rice covered with omelette), done waaaay before I discovered the Pokémon Cooking book.
ちなみにこれはこの本の存在を知る前やってみたやつ→ピカチュウ・オン・2人前オムライス。ww なかなかええ~ww